Business Process Management (BPM) enables organizations to transform their business processes by making them more efficient, agile, quantifiable, transparent, and scalable through automation.
Princeton Blue's team of business process management consultants are ready to help translate strategy into execution. Realize immediate and measurable results!
Transform your Business Processes
BPM Consulting Services
BPM – Strategy first
BPM consulting has been our core area of focus since our inception in 2006.
For over a decade, we have helped customers maximize the value of their BPM platform using our proven methodology, best practices, extensive knowledge of BPM technology platforms, and thought leadership.
We use our best practices to discover, model, analyze, improve, optimize, and automate business processes using our BPM technology solutions.
Whether you are about to start your BPM journey or facing challenges with your existing BPM implementation, we provide the expertise to streamline the journey. With our deep insights gained through years of focus on BPM consulting, you can trust us to guide you towards your successful BPM journey.
Our BPM Strategy Consulting Services include:
BPM Roadmap
ROI and Business Case
Vendor Evaluation and Product Selection
Process Architecture and Discovery
BPM Evangelization
BPM COE
BPM Implementation Services
BPM done the right way
Business Process Management (BPM) is a systematic approach to making an organization's business processes effective and reliable. To remain competitive and increase efficiency, organizations are turning to process improvement through BPM. Improved business agility, reduced cost, higher efficiency, and better visibility are some of the benefits that can be achieved from implementing BPM the right way.
Understanding and planning your goals is essential for a successful BPM implementation. Following are the key success factors for any BPM Implementation:
Understanding the key business drivers, pain areas, and expected business benefits from the BPM initiative
Clear articulation of the current and future state of business processes, including the key business metric that measures the effectiveness of business processes
Expertise on the full capabilities of your BPM platform to meet your business requirements
Involvement of business users via continuous feedback loop using Agile methodology
BPM Platform best practices, architecture and design to ensure scalability, security, and maintainability
Minimized customization by using out-of-the-box features of the BPM Platform as opposed to writing additional code
Leverage Princeton Blue's deep BPM experience
At Princeton Blue, we focus on goal-alignment, flexibility, speed, efficiency, and future-readiness so that you get the best out of your BPM investment. Leverage Princeton Blue's deep BPM experience to:
Gain maximum value from your BPM platform
Achieve end-to-end visibility of your organization
Speed up your BPM journey with our innovative solutions
Optimize cost with our Global Solution Center in India
Proven track record of successful BPM implementations since 2006
Driven by business value delivered to customers
Experience of working with BPM Vendor Professional Services
Trusted Partnership with our clients for strategic engagement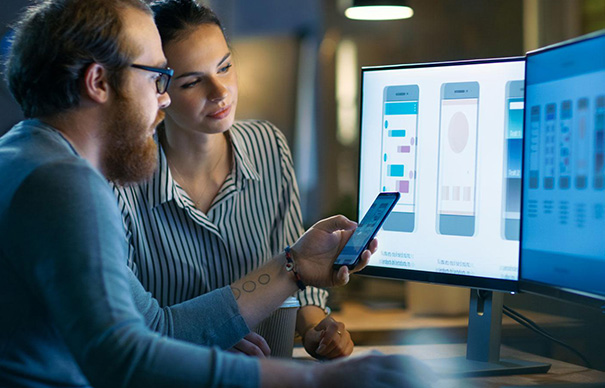 The Princeton Blue Innovation Lab
Build a Proof of Concept before you invest
You may qualify to use our Innovation Lab to build your Proof of Concepts before you invest in Low-code Process Automation technologies. Build your POCs quickly before you make a financial commitment. Brainstorm with our team of experts and see what works best for you. The Innovation Lab is a very popular service from Princeton Blue and has delivered numerous
Proof of Concepts
for our clients.
Contact us
if you have a use case in mind and see if the Innovation Lab can help you.
Explore BPM Solutions
Accelerate your automation journey and deliver business value in weeks.
Solutions built on BPM Platforms
Princeton Blue has built a number of solutions for addressing the needs of business users. These innovative applications built at our Princeton Blue Labs demonstrates application of futuristic technologies to real-life customer problems. They help you accelerate your journey and gain higher value from your platform. Below is a list of the solutions built on BPM Platforms.
Why work with
Princeton Blue?
---
---
At Princeton Blue, our mission is to help you innovate in your Low-code Process Automation journey. With exclusive focus on Low-code, BPM, Dynamic Case Management and RPA, we have partnered with our customers in driving process excellence and innovation for over a decade.
Strong experience and credibility
With 255 Low-code Process Automation projects executed for Pharma and Biotech clients over more than a decade, we bring credibility and experience to the table. All our consultants are certified on Low-code technology platforms and have extensive experience implementing projects of varying sizes.
Our team of Low-code Process Automation experts at our Innovation Lab will help you get started quickly on your automation journey. Experience the modern and innovative technologies with our pre-built solutions before investing into them.
Recognized Thought Leadership
Princeton Blue is recognized by leading industry analysts Gartner and Forrester as a leading provider of Low-code Process Automation in various process automation reports. Besides sponsoring and presenting at several industry conferences, we also host our own executive summit for customers to share ideas and best practices.
Our globally distributed team allows our customers to get the highest value from their automation investments. The Global Solution Center in India helps build superior technology solutions and offer services for our customers at optimized price.
Transform your Business Processes
BPM: Important as Ever A business is run by the virtue of its business processes. Every business strives for excellence – whether that is excellent …
Recently, one of our clients was acquired by a larger company in the same industry. Like any M&A transaction, it brought about the usual set …
Business Process Management (BPM) and Low-code application development are two distinct technologies that have gradually evolved to offer a complimentary set of features and capabilities. …